As we near the final steps of adopting our next 2021-23 city budget by June 30, I'm energized by the commitment so many of you have shown to advocating for a just and equitable recovery that centers Oaklanders most impacted by -- and already hurting before -- the pandemic. 
IMPORTANT BUDGET NEXT STEPS



Our Budget Team (me, CMs Kalb, Fife and Gallo) is seeking to shift the budget—this cycle and onward—towards equity by addressing the systemic disinvestment in marginalized communities. We seek to invest directly in these communities by providing affordable housing, good jobs, access to parks and services, support for artists and cultural workers, assistance to small businesses, and community safety. Highlights of our budget include: 
Commitment to preservation and development of affordable housing and homelessness solutions with State and other funding sources
Sanitation services to over 100 encampments

Restore 4 environmental enforcement officers to address illegal dumping

Restore 13.5 FTE crossing guards at our schools to ensure the safety of our children and families as schools reopen

Restore dozens of part-time workers to ensure our parks return to pre-COVID levels of operations

Pilot a 25 member Parks Ambassadors program of part-time staff to serve parks citywide

$300,000 in small business support for facade improvements, repairs, flex streets support, including parklets

$1.5M in workforce development, training and placement for youth, homeless and formerly incarcerated Oaklanders

$1.5M in cultural affairs programming with grants, festival and other support, and 1 FTE position in the Cultural Affairs Division

4 new Workplace & Employment Officers to enforce existing worker protections in Oakland

$3.6M to launch MACRO as an effective alternative response system of first responders to non-violent calls for service
$17M for the Department of Violence Prevention, including violence interrupters and community ambassadors who live in our neighborhoods -- a community-centered workforce, which is a new form of public health worker or community safety professional
I take very seriously the violence and trauma happening in our city. I also take very seriously my responsibility as Council President to use our resources as effectively as possible. How is investing 45% of our general fund budget on police showing results in reducing and solving serious and violent crime? Half of these resources are spent responding to 911 calls in which 75% of these calls are for non-criminal issues such as blocked driveways, car tows, and false alarms. Meanwhile, police officers are stretched with unrealistic workloads. This system is not working and we need to fix it.
These budget amendments would largely be funded by federal support as well as a re-allocation of $18.5M of our $693M two-year police budget to violence prevention. This savings comes from maintaining two police academies per year, consistent with previous years (reducing the Mayor's proposed four academies in year 1). We will create a structural shift to focus police resources on serious and violent crime with more investigations staff, taking the next year to transition by creating alternative response programs. Together, these investments in violence prevention, housing, jobs, youth and families — couple with police focused on serious and violent crime — will create a stronger  community safety infrastructure focused on wellness and healing. Read more  in Oaklandside. Share comments with Council. 
[2] Join this coming Thursday June 17th's

 

Special Council meeting

 

on the budget, during which my Council President Budget Team -- CMs Fife, Kalb, and Gallo --

 

will share our proposed amendments

 

to the

 

Mayor's budget. 
Thank you to the dozens of volunteers who joined us to knock on D2 neighbors' doors last weekend, building community support for our budget priorities: affordable housing and homelessness solutions; violence prevention and public safety; a strong, inclusive economy with good jobs; and clean, healthy & sustainable neighborhoods. Shoutout to our grassroots partners with the Refund Coalition for organizing!
In this newsletter, you'll find information about:
Supporting state prohibition of positional asphyxia

Update on San Antonio Park + Fire Station 4, plus proposed reopening of Recreation Center

Previews of Tuesday's Council meeting and Thursday's special budget meeting

City and District 2 news and resources
With Oakland Love,
Nikki Fortunato Bas
Council President + District 2, City of Oakland
P.S.
 In case you missed it, catch up on our recent D2 Virtual Budget Forum where we heard from the City's Finance staff, shared findings from our D2 budget survey, and questions from the community.
---
Supporting State Prohibition of Positional Asphyxia
Justice for Angelo Quinto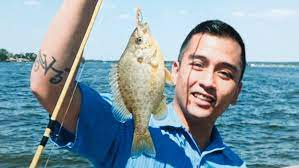 Last Thursday, with a heavy heart I introduced a resolution with CMs Fife & Kalb supporting AB 490, The Angelo Quinto Act of 2021, which would create a statewide policy to prohibit law enforcement agencies from authorizing techniques or transport methods that involve a substantial risk of positional asphyxia, such as facedown restraints and other positions where pressure or body weight is unreasonably applied against a restrained person's neck, torso, or back and that impairs breathing.
This resolution honors Angelo Quinto and others in our communities who've died from state violence, like Erik Salgado, Sean Monterrosa and Demouria Hogg, whose angelversaries recently passed. Join us in support when the resolution comes to the

 

Tuesday 6/15 Council meeting.
Thank you to Angelo Quinto's family, Filipino Advocates for Justice and all who joined in support. As elected officials, we must take a hard look at our law enforcement's use of force policies. What happened to Angelo should never have happened, and yet is all too familiar: he was killed when Antioch police officers restrained him by kneeling on his neck for over four minutes.
San Antonio Park + Fire Station 4 Update
Proposed Rec Center Reopening
Thanks to so many of you for your advocacy and engagement on the need for an equitable and authentic process for San Antonio Park's Master Plan. 
I want to publicly share my strong support of the community's overwhelming desire to:  
Separate

 

the San Antonio Park Master Planning process from the relocation of Fire Station 4,

Conduct robust community engagement for the master plan, 

as proposed by the Friends of San Antonio Park

 

during the months of August through October, and

Identify 

additional potential sites

 for Fire Station 4. 
I have raised concerns directly with the City Administrator and Mayor to advocate that the process become more transparent and involve more community members. 
After my urging last week, the City postponed the June 16th community engagement meeting about the Fire Station. I am advocating that the City now meet directly with Friends of San Antonio Park (FOSAP) to discuss their community engagement proposal so that our community's input can inform the city's community engagement moving forward.
I will continue to be your advocate in City Hall and share the community's concerns and desires with decision-makers. I will also publicize my support via newsletters, social media, and neighborhood-focused emails during the next round of community engagement meetings.
In my budget amendments released today, we propose to reopen San Antonio Park Recreation Center with two staff and critical park repairs including: lighting and bleachers repair around basketball courts, moveable bleachers at soccer field, repair of tennis courts gates, and repair of surface roads. San Antonio Park is the City's largest and oldest park in a diverse neighborhood that is among DVP's priority areas due to the high rates of violence, poverty, and unemployment. It is already home to many community organizations and activities from soccer, boxing and food distribution to the Malcolm X Jazz Festival. Community-led programming at the park and rec center in partnership with the City will help build a thriving neighborhood. See my letter above to learn more and comment on my budget proposal.
Tuesday 6/15: Special Council Meeting Preview
Chinatown Business Development and Safety, Housing Element and more
At this coming Tuesday, June 15th's 1:30 pm City Council meeting:
See details to join the meeting and share public comment or e-comments here.  
Thursday 6/17: Special Budget Meeting Preview
Council President's Proposed Amendments to the Mayor's Budget
This coming Thursday, June 17th's 10:30 am special budget meeting will focus on:
Item 5

: My Council Budget Team's proposed amendments to the Mayor's proposed FY 2021-23 budget. See my opening letter above for more information.
See details to join the meeting and share public comment or e-comments here.
City + District 2 News and Resources
Volunteer for Chinatown Ambassadors, Skate Event at San Antonio Park, City Arts Grants & more
COVID-19 Updates: Vaccine appointments are available at MyTurn.ca.gov or by calling 833-422-4255, or drop into one of Alameda County's community based sites. See the state's recently released guidance for full reopening of the economy starting June 15, under which most business activities will have no capacity limitations or physical distancing restrictions; however, there are some continued restrictions for indoor events with crowds greater than 5K and outdoor events with crowds greater than 10K. Additionally, Alameda County moved to the Yellow Tier on June 9, allowing additional business operations and activities to resume.
City Arts Grant Applications Available June 15: Apply at www.oaklandculturalarts.org by 5pm, July 15 for the City's 2021-22 Cultural Funding Program grants supporting arts and cultural activities in three categories: $7K grants for Neighborhood Voices Individual Artist Projects, up to $20K for Neighborhood Voices Organization Projects, and up to $35K for Organizational Assistance (general operating support). Contact Denise Pate, Cultural Funding Coordinator, at 510-238-7561 or [email protected] for more info.
Ayodele Nzinga Selected Inaugural Oakland Poet Laureate: I'm thrilled that poet, playwright and community advocate Ayodele Nzinga has been chosen to serve as our first poet laureate. Ms. Nzinga is the founding producing director of West-Oakland based theatre company Lower Bottom Playaz, and a founding director of the Black Arts Movement Business District (BAMBD) CDC, where she produces BAMBDFEST, an annual international month-long arts and cultural festival celebrating the Black Arts. Thank you Ayodele for your creative gifts and leadership -- our office has been so grateful for your steadfast partnership and accountability.
Expanded Library Service: Starting June 15, Oakland Public Library will have expanded service at all 18 locations, back to pre-pandemic hours. The Main Library located in D2 (125 14th St) will be open seven days a week, while 15 neighborhood branches will be open six days per week and until 8pm two nights per week. Learn more here.
Oakland's Annual Summer Food Program: Access free, nutritious breakfast and lunch meals at convenient locations during summer break through the City's Summer Food Service Program. The program is open June 7 – August 6 with the addition of new partner sites and locations. All children 18 and under, and adults with disabilities enrolled in a school program can receive meals. Sites can also be found by using the CA Meals for Kids app for smartphones to locate a free food distribution site. You can also download a roster of current sites here.
2021 Parks Challenge: Join the Oakland Parks and Recreation Foundation for a free, fun for all ages scavenger hunt -- the 2021 Parks Challenge from June 21 - July 11 -- that will guide participants through parks across Oakland to discover hidden neighborhood gems, beautiful nature, public art and local history. Complete fun missions to earn points, climb the leaderboard and take home terrific prizes. Learn more and sign up here. 
Chinatown Ambassador Volunteer Strolling Program: Join Oakland Chinatown Coalition for weekly Ambassador shifts on Monday mornings from 10AM - 12:30PM, with the possibility of opening more dates during the summer. We'll engage merchants and community members multilingually towards a shared vision of an economically and culturally vibrant and safe Oakland Chinatown -- sharing resources, escorting neighbors, removing graffiti, cleaning streets, reporting issues to 311. Sign up for a strolling shift here. All are welcome regardless of language ability. If you have Cantonese, Mandarin, or Vietnamese language skills, please reach out to [email protected].
San Antonio Park Clean-Up & Community Skate Event: Join Trybe and Skate XP on Monday June 21st, for a clean-up of San Antonio Park from 1-3pm and skateboarding event starting at 3pm with skate and community partners Squang Skateboards, Macavuchi, 510 Skate Shop and Deluxe Distribution. Thank you, Trybe and community partners, for activating our parks with fun and safe programming for our youth and families.
Join Monthly District 2 #MakeOaklandBetter Clean-Ups: Join Forever Oakland Inc. / Make Oakland Better on the 1st Saturdays of each month for COVID-safe efforts to pick up trash and feed our unhoused neighbors. Next clean-up takes place on Saturday, July 3rd; meet at the corner of E. 12th St. and 18th. Ave, 1-3pm!
Do you like this post?
---