This coming Wednesday the 26th at 9:30 a.m., I urge you to participate in a Special City Council Meeting on Mayor Schaaf's proposed biennial city budget for FY 2021-23. In this budget, there are wins resulting from our people-powered advocacy and participation over the last year; there are also areas where we must make deeper investments in our communities to ensure a truly just recovery from COVID.
See highlights here from my initial analysis of the Mayor's budget and Capital Improvements Plan.
Please join

 

Wednesday's meeting

 

or

 

share e-comments

 

to make your voice heard on how we should prioritize city funding to achieve safe and affordable housing and homelessness solutions; a strong, inclusive economic recovery from COVID; clean, healthy and sustainable neighborhoods; and public safety and violence prevention.
As Council President, I'm working with my budget team of Councilmembers Fife, Gallo, and Kalb to prepare amendments to the Mayor's budget for Council consideration. This proposal will be heard on June 17 towards Council approval of a balanced budget by June 30. 
SAVE THE DATE:

 

Stay tuned for details to join our District 2 Virtual Budget Forum on Wednesday, June 2 at 5:30pm to learn more and share feedback.
In this newsletter, you'll find information about:
Tuesday's Special Joint Meeting on equitable use of our parks and public spaces

Wednesday's Special Council meeting on the Mayor's budget

Oakland As: Let's Keep Them Rooted in Oakland

Honoring Asian Health Services for AAPI Heritage Month

ICYMI: Story about Alternatives to Policing in Action in District 2

City and District 2 news and resources
Nikki Fortunato Bas
Council President + District 2, City of Oakland
---
Tuesday 5/25: Special Joint Meeting on
Equitable Use of Oakland's Parks and Public Spaces as we Reopen After the COVID Pandemic
Participate in a joint meeting, which I convened, of City Council's Life Enrichment Committee (LEC), Parks and Recreation Advisory Commission (PRAC) and Cultural Affairs Commission on Tuesday, May 25th at 1:30pm focused on developing strategies for Oakland to better use our public spaces in equitable, inclusive, safe and healthy ways, including:
proactive opportunities to expand community programming in parks and public spaces,

streamlining our permitting processes to increase access to parks and public spaces, 

community agreements for how we share and utilize our public spaces, and 

pilot programs such as Park Ambassadors to reduce reliance on police.
See details to join the meeting and share public comment or e-comments here.  
Wednesday 5/26: Special Council Meeting Preview
Mayor's Budget, Illegal Dumping Report
At this coming Wednesday, May 26th 9:30am Special City Council meeting:
Item 2

: We'll discuss the Mayor's Proposed FY 2021-23 Budget and Capital Improvements Plan.

Item 3

: We'll hear a report from Public Works on its efforts to address litter, illegal dumping, graffiti, blight, abandoned autos towards a better understanding of budget investments that can help Oakland achieve clean, healthy and sustainable neighborhoods.
See details to join the meeting and share public comment or e-comments here. 
Oakland A's
Let's Keep Them Rooted in Oakland
There's been a lot of buzz about the A's since Major League Baseball (MLB)  instructed them to explore other markets such as Las Vegas and Portland. Together with Vice Mayor Kaplan and CM Fife, I sent a letter to MLB to set the record straight that the Council is committed to good faith negotiations with the A's on a new ballpark. Vice Mayor Kaplan has scheduled the A's term sheet to the Council's July 20 meeting. 
The A's belong in Oakland, this has been their hometown for 53 years, since 1968. As a City leader, my goal is to make sure that the stadium deal with the A's is a good deal for the Oakland community. 
First, taxpayers should not be on the hook unfairly for the infrastructure needed for the ballpark at Howard Terminal, and we have to keep our Port going as an economic driver of the region. 
Second, there must be a legally-binding community benefits agreement for the project. Over the last two years, the City has led a process with the Oakland A's and the Port of Oakland, together with community members from West Oakland to Chinatown to East Oakland, who have developed a set of priorities for good jobs, affordable housing, and environmental protections. Our community needs a legally-binding community benefits agreement with the A's. 
Third, we need a long-term commitment to stay in Oakland from the A's and MLB — not just a few more years but for generations to come.
Read more in my interview with The Athletic. 
Honoring Asian Health Services for AAPI Heritage Month
For A Legacy of Community Care & Advocacy
It was my honor to celebrate AAPI Heritage Month by bringing a resolution at the last Council meeting with Council President Pro Tempore Sheng Thao to recognize Asian Health Services (AHS) based in D2's Oakland Chinatown.
Not only are they a community health center that's been nationally recognized for leadership in culturally competent and linguistically accessible healthcare services, but they have served over 50,000 limited English proficient patients in 15 languages since their founding in Oakland Chinatown in 1974. During COVID-19, AHS has launched multilingual testing sites in Madison Park and Clinton Park, as well as pop-up vaccination sites. In just one day, they vaccinated 1,000 people, mainly immigrants and limited English speaking community members, in Oakland Chinatown.
I'm grateful not only for AHS' direct service to our communities, but also for their deep partnership in advocacy, solidarity, and coalition building. Just recently they helped co-host our D2 Budget Forum and provided incredible language access, outreach, and facilitation support. Personally, I've been tested multiple times at the Madison Park clinic and got vaccinated at the Clinton Park pop-up clinic. 
Thank you AHS staff, volunteers and leadership for your powerful legacy of community care. Oakland is so lucky to have you here leading & loving on us all! 
In Case You Missed It
Story in D2 on Alternatives to Policing in Action
Amid the violence in our town, there was a recent bright spot that shows us alternatives to policing are possible and can save lives.
Check out the full story from SF Chronicle.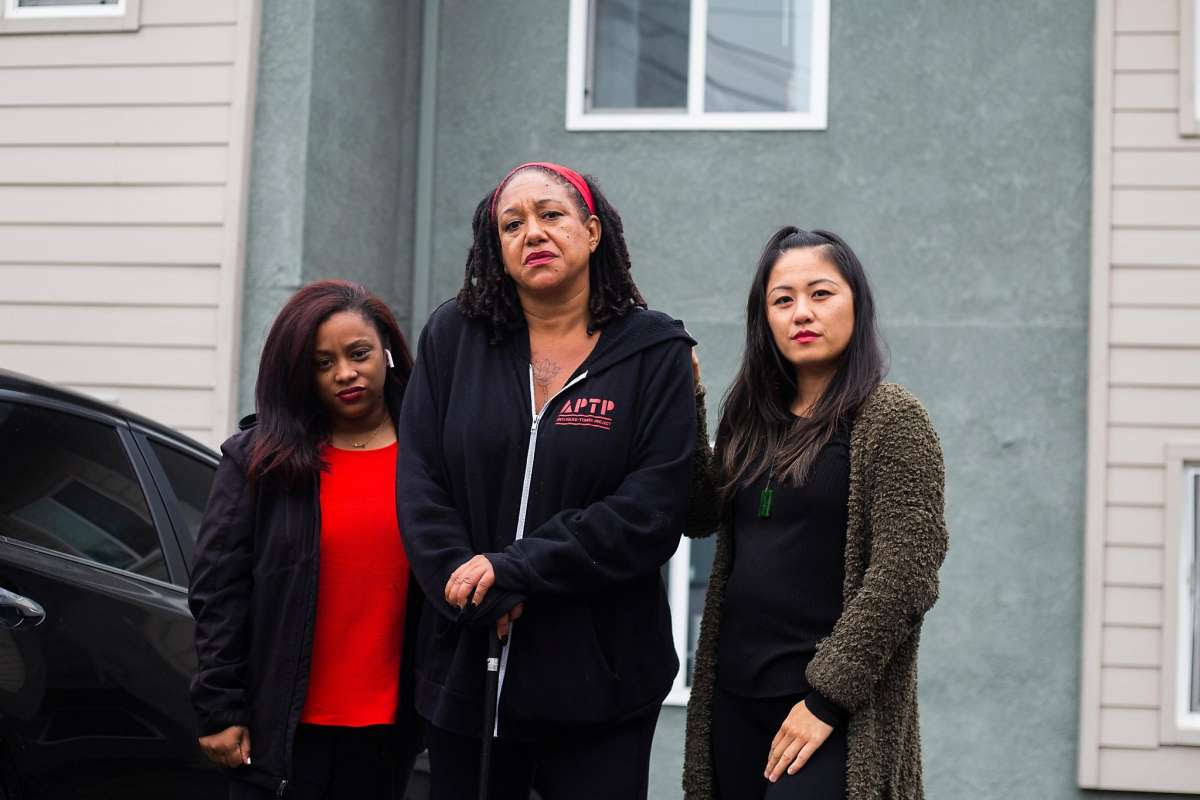 Appreciations to Carina Lieu, D2 neighbor and Oakland youth advocate, for calling in community advocates, mental health responders and my office when she witnessed a situation that could have escalated into police violence. When I heard that a man was unconscious in his car with a gun in his lap surrounded by 20 officers, I remembered that this is how Demouria Hogg was killed near Lake Merritt in 2015, just a few blocks from my home. We must not let that happen again.

Appreciations to Anti Police-Terror Project and Community READY Corps who  were at the scene providing support and who helped to de-escalate the situation by bringing in the man's mother to talk with her son, and to Chief Armstrong for working with me and community on this one. #WeKeepUsSafe. Photo by Nina Riggio.

City + District 2 News and Resources
Bulky Block Parties, Down Payment Assistance & more
COVID-19 Updates: Vaccine appointments are available at MyTurn.ca.gov or by calling 833-422-4255. The CDC's Advisory Committee recently approved the Pfizer vaccine for individuals ages 12 to 15. Learn more about Alameda County guidance here. Until June 15, when the State plans to fully reopen the economy, the existing guidance for face coverings remains in effect. On June 15, the State plans to implement the CDC's guidelines around face coverings to allow fully vaccinated Californians to go without a mask in most outdoor settings.
Return of Bulky Block Parties: The City is revamping Bulky Block Party events! Starting May 22 from 9am - 1pm at 7101 Edgewater Drive and on the last Saturday of every month after, you can bring your large unwanted items to dispose of for free. Bring a household bill or other proof of Oakland residency. Learn more here. Separately, you can also use Oakland's free general curbside Bulky Pickup service. Work with your property manager to contact Waste Management of Alameda County at 510-613-8710 or [email protected] to make an appointment.
Down Payment Assistance Program: AC Boost is soon launching another application round for down payment assistance of up to $210K per household to buy a home anywhere in Alameda County. The program aims to serve first-time homebuyers who live, work, or have been displaced from Alameda County, with an emphasis on Black, Latinx, Pacific Islander, and Native American groups as well as educators and first responders. Sign up to be notified of pre-application opening.
California Rebuilding Fund: This is a loan program to support California small businesses – especially those located in economically disadvantaged and historically under-banked areas of the state. Businesses who employed 50 or fewer full-time equivalent employees and had gross revenues of less than $2.5M in 2019 are eligible to apply. Complete a pre-application to be matched with a participating local community lender to support you in your full application.
AYPAL's 23rd annual May Arts Festival: Join AYPAL on Friday, May 28th for amazing live performances and art presentations from AYPAL youth leaders. Arts included are digital art, drawing & painting, Khmer coconut dance, photography, spoken word poetry, and Vietnamese fan dance. Register here.
Bike to W(herever) Day: I had a wonderful time joining neighbors, fellow Councilmembers Kalb, Gallo and Taylor, Bike & Pedestrian Advisory Commissioners and Walk Oakland Bike Oakland on Friday to get active, enjoy the fresh air and be in community! 
AAPI Heritage Celebration: It was so uplifting to celebrate AAPI Heritage in community last week. We honored our shared culture and struggles, built solidarity with our Black, Brown and Indigenous communities, and enjoyed multicultural youth performances. Appreciations and love to Angelo Quinto's family for joining -- #JusticeForAngeloQuinto -- and gratitude to the powerful labor and grassroots organizations who led this gathering. I am sponsoring a resolution to support AB 490, the Angelo Quinto Act of 2021, which would prohibit law enforcement from authorizing techniques or transport methods that involve a substanial risk of risk of positional asphyxia. It will be heard at the June 10, 10:30am Rules & Legislation Committee. Thanks to CMs Fife and Kalb for joining as co-sponsors. 
Welcoming Oakland's New Fire Chief: Join me in welcoming our new Fire Chief Reginald Freeman and his family to Oakland! I'm excited for his leadership during a time of challenges such as wildfire prevention and opportunities such as MACRO, our new mobile crisis response program to be administered by OFD. Gratitude to Deputy Chief Melinda Drayton for her leadership as Interim Chief since April 2020 during the unprecedented crisis of COVID-19.

D2 Educator Named Teacher of the Year: Join me in congratulating Whitney Dwyer, a 10th Grade Social Science / Humanities Teacher at D2's MetWest High School for being honored one of OUSD's 2021 Teachers of the Year! Thank you, Ms. Dwyer, for your leadership empowering students with the necessary tools to work toward liberation and change-making on internal, interpersonal, and institutional levels. Learn more about Ms. Dwyer.
Do you like this post?
---